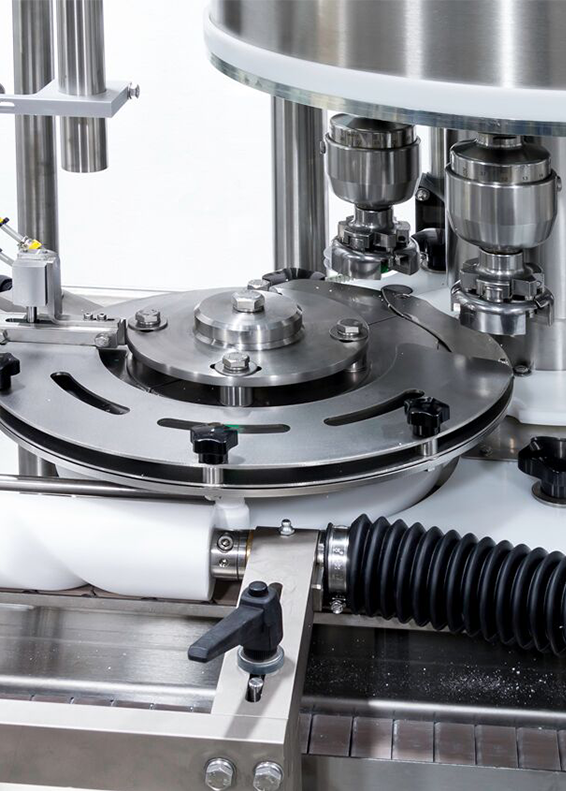 About Us
Since 1991, we have been a leading agent and distributor of packaging machinery and equipment.
We focus on your needs and work to supply the right fit for your plant's requirements. Whether you are looking for a full line or require a single piece of machinery, our decades of experience will add value to this process.
The internet is a great way to view the vast array of choices available to you but, in the end, having industry expertise will assist with fine-tuning which packaging machinery will meet your requirements. This is where PMR Packaging excels. Put our decades of expertise to work for you….. if you have the chance to work with experts, take advantage of it. Contact us and we will guide you through various packaging machinery capabilities, available options and the key factors in selecting the correct machinery for your purposes.
We work hard to earn the privilege of being your partner in acquiring packaging machinery and equipment.
We succeed when your business succeeds!
What Others Say About Us
"For over 25 years, we have looked to Phil Rubin and the team at PMR Packaging as our solution provider for our packaging machinery needs.

They are not simply a supplier, they are an extension of our business team.

With the support of their machinery partners, PMR has enabled Haremar to improve the way we function and operate in the factory.

When collaborating with PMR, our consolidated focus has been on the total cost of operation, efficiencies and safety vs. the cost of the machinery.

PMR is an ethical and committed business partner."

Mark Lichtblau
Vice President
Haremar Plastics

"As a former, multinational, food company executive, I have worked with PMR Packaging for approximately 23 years, using their support for both minor and major projects. They have been a key resource for application planning, vendor selection and purchase negotiations. Their expertise and knowledge in the packaging equipment world has saved time and reduced the cost of vendor acquisition. Their people are professional, courteous and honest. I continue to list them as a resource for my contract opportunities."

Cec Drake, President
Duckland Enterprises
Management Consultant (current)
Multinational Food Company Executive (retired)

"PMR Packaging has been a supplier of parts and equipment to our food manufacturing facility since 2001. We have never had an issue with OEM parts supply and in breakdown situations they make every effort to expedite delivery."

Plant Manager


A Major Canadian Meat & AgriBusiness Company

"In order to succeed as a contract packager, one must be flexible and capable of delivering on a customer's many requests.   Innovative and expeditious delivery of solutions are key.  Phil Rubin and the PMR team understand this and leverage their many years of experience to deliver solutions.  They approach a problem from numerous perspectives to seek "out of the box" ideas and have been able to deliver on our accelerated timelines.  They provide "old fashion" customer service whether they are the end solution provider or not.  I never hesitate to call on them."

Project Manager


Accucaps Industries Limited