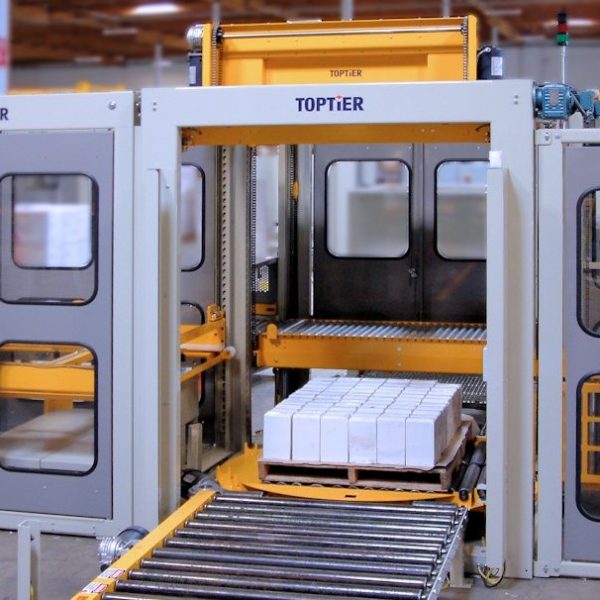 TopTier – Conventional Palletizer
TopTier manufactures conventional high and low level, layer style palletizers.  Available will optional concurrent stretch wrapping.
Speeds 1-3 layers per minute;
Case, tray, trayless, open top, lidded, overwrapped or unwrapped, bundles, nested, display pack;
Intuitive screens to perform all machine set-up and product changeover functions;
up to 99 patterns stored and instantly accessible;
Allen Bradley controls with colour touchscreen interface;
Easy Stack Software allows end users to easily create new patterns using the HMI.
Model Description
Options:
All Electric;
Concurrent Stretch Wrapping;
Product and Pallet Labeling;
Pallet Handling, Sheets and Liners.
For more information about this machine or any other machinery, please Contact Us at 1-877-PMR-PACK (767-7225) and we would be pleased to assist.
Watch the TopTier Low Level Palletizer.